The needs
Nutritional deficiencies are numerous in India. These deficiencies are made more sensitive because:
India knows for several years a massive urban migration;
Fruits and vegetables are inaccessible to the deprived populations because of their price;
In numerous cases the populations are vegetarians.
The children, more fragile than their elders, are the first victims of this situation.
An answer: the spirulinA
The spiruline is a totally natural food complement. It is a cyanobacteria known from immemorial times in Africa (Chad for example) or in America (Mexico for example) because it is rich in essential nutriments and in vitamins. It grows naturally in the salty waters in tropical climates. The dried spiruline can be preserved several years without deteriorating, shielded from the light and from the heat.
The project: construction of a spirulina farm
In 2007, Araucaria associated with Codegaz and Chain of Hope met with persons in charge of the Volontariat, a state-approved Indian association, created in 1962. The Volontariat welcomes the populations in distress around Pondicherry in the southeast of India to give them the capacity to come back in the indian society with dignity (health, training, work).
At this time, the Voluntariat asks us to study a project for production of spirulina in its farm of Tuttipakkam, near its reception centers.
The project is then built on 3 principles:
The production will be firstly directed for the nutrition of the needy people, in particular the children;
The employees of the Voluntariat will master the manufacturing process;
The exploitation must be economically balanced with the sale of a part of the production to avoid pressure on the accounts of the Volontariat.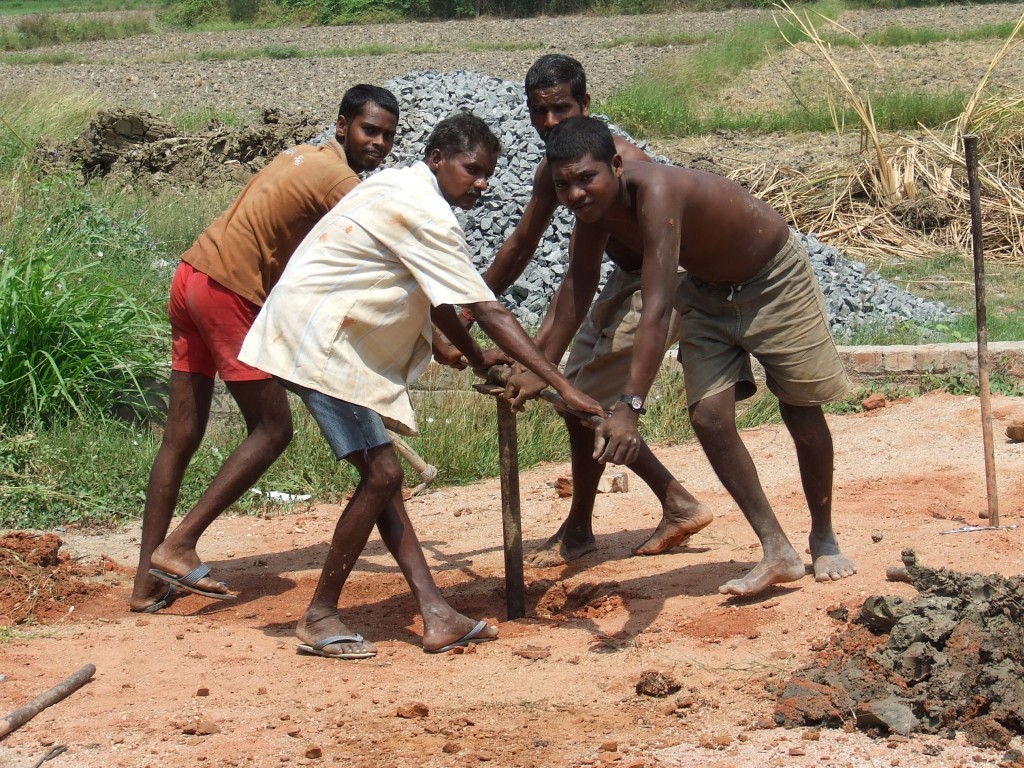 It develops on two phases:
The construction of a first unit of 100m² in 2008, including the training of the future Indian head of exploitation, Mister Premanan;
The construction of two new ponds in 2009 completing the surface of production to 230m².
Today
The farm produce every year approximately 400kg of spiruline with which 250kg are distributed to the orphans of the Voluntariat and 150kg are sold to the shops of the Voluntariat in Pondicherry and in France (in the Marseille office of the Volontariat).
Besides a regular follow-up of the production by internet, an annual mission allows us to review with our friends and to envisage with them progress in the manufacturing process which they master totally.
The costs engendered by the manufacturing are covered in 90 % by sales. We can then conclude that the spirulina is distributed free of charge and durably to 500 children of the Voluntary service, whose the spectacular results can easily be seen on their health.
The perspectives
Needs are huge everywhere in the emerging countries. Know-how developped in Tuttipakkam will allow the development of new projects when the demand and the financing will be there.