Region forgotten by big NGOS as by the Nepalese government, it nevertheless suffered from the big earthquake of last April 25th and from its numerous aftershocks.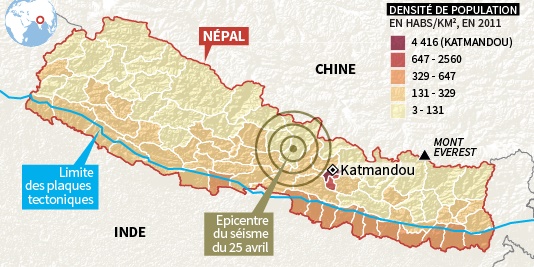 The farm of our  Nepalese partner association, Friends of Nature, was partially destroyed and risks to collapse at any time. This farm sheltered the Sponsoring program as well as the  Project of Kiwi Development. It was there, in particular, planned to dispense the training of 60 farmers in autumn, 2015…
Nozay, a town of the South of the Paris region mobilizes to help them. The Department of the Animation, the sport, the culture, the youth and the clubs and associations decided to organize an evening at this profit. In fact it is all the City hall and many volunteers who respond to the call!
The July 13th evening at the Community Hall Robert Hossein, will be the opportunity to share with all our hopes to restore the activity of the farm, maybe to find new sponsors, new volunteers to contribute to developp life in dignity in this magnificent valley of Makalu.
Come along and see for yourself!