The week spent in Makalu allowed us to review our projects.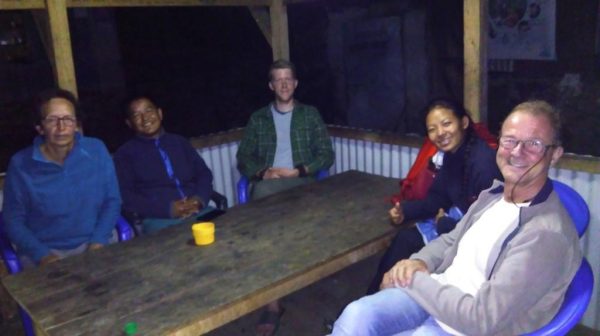 Sponsoring of the re schooled children
On a school year, the presence of the sponsored children at school is in the average of all the schooled children. We can continue, with your help, the sponsoring program from the next year.
The parents joined us to Robesha to listen to the advices and the directives of Dawa, the Head teacher of the school. Presents are distributed to the children. We insist on the hygiene and courses attendance.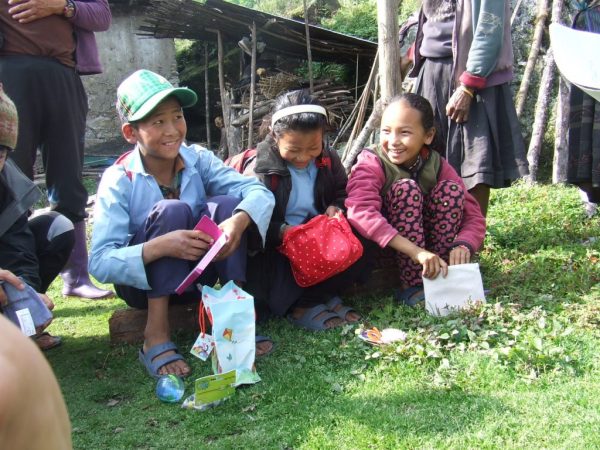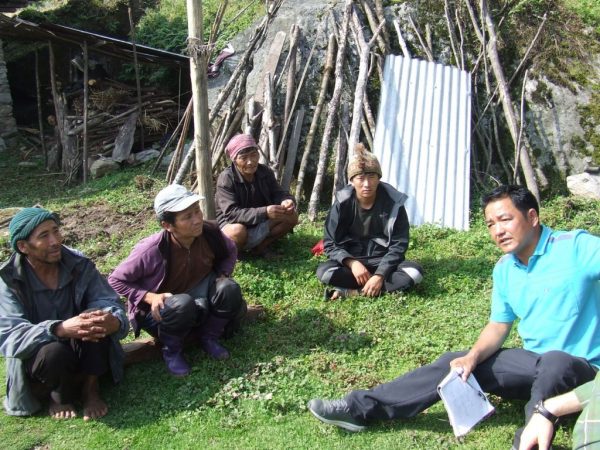 Chyaksa danda School, reconstructed in 2014 2015
Grounds of classrooms are to be finished for the last three classes.
Toilets are used by the pupils but there is still no tap water. At the moment, the rainwater is got back from gutters. The villagers cut the pipe of water inlet at the source, situated at 1 km. The Village Committee will be convened to find a satisfactory solution for all.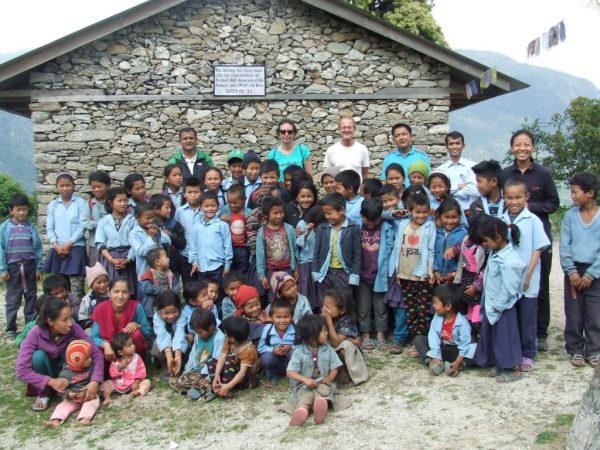 Kiwis project for a vitamins contribution to the children
We are happy to see some flowered plants on 200 planted in the 2014 spring. Some plants are suffocated by weed and cardamom. Others else exceed hardly of the ground because they were probably eaten by wild animals of the park.
Organic fertilizers enrich now the feet of the plants to increase their growth. We measure the perimeter of the field with the aim of the installation of an electric fencing to push away wild animals at night.
Reconstruction of the farm of Robesha following the earthquake
The rebuilding is almost finished. The shower and the toilet will be put at the disposal of the sponsored children and their families.
Foetal doppler of the Seduwa health center, brought in November, 2015
The doppler was carefully used by the midwives but they use it only for the 7 months pregnancies. Parturientes was convened for an examination of their foeti's heart rhythm with the doppler, Sylvie gives them recommendations to listen to hearts from 4 months. The manipulations made by the midwife are a success.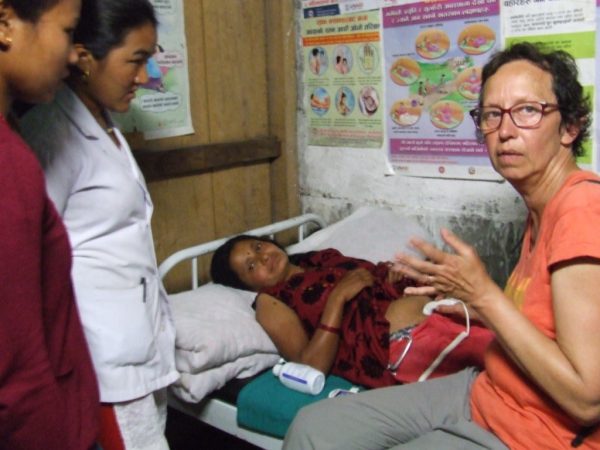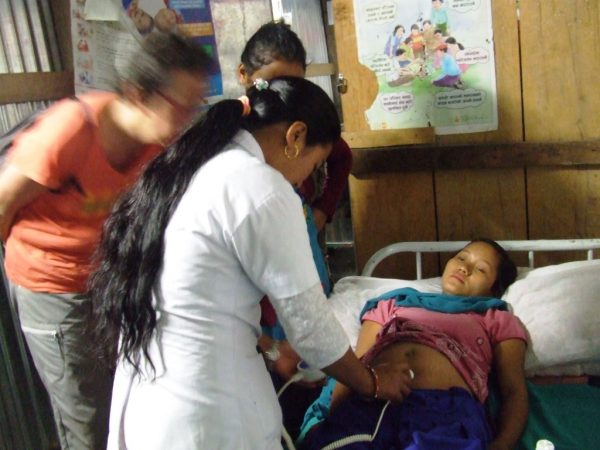 November, 2016 Solidarity Travel
12 participants and 2 guides will go to Makalu. The principle is to share the local populations' life and to discover the actions of Araucaria and Friends of Nature. The travelers will participate in the installation of an anti cervids electric fencing.
Meeting with Mr Yves Carmona, Ambassador of France in Kathmandu
He appreciates our actions. The fact of developing small projects allows to be more effective when they are managed with local actors, what is completely our case. He encourages us to continue our actions which he supports completely. The successes of the cooperation Araucaria-Friends of Nature is an opportunity to widen the development of measures in favour of the populations in the Makalu. Theirs needs are immense.