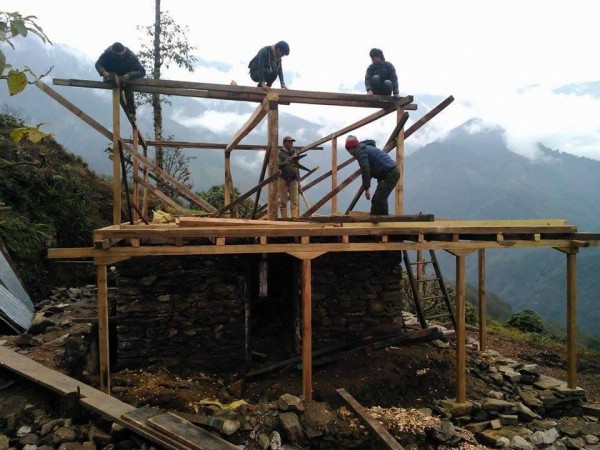 The farm of Robesha, destroyed by the earthquake of April 25th, 2015, is practically reconstructed, thanks to your participations, also thanks to the audacity of the workers!
It can soon welcome the Sponsoring program, the Kiwis project ("Overcome the Nutritional Deficiencies of Children of Makalu") and welcome, in November, 2016, a Solidarity Travel of our partner, the CCAS (Works Council of EDF-GDF)
A small project for big results! It is the happiness of the voluntary work with Araucaria. Thank you for your Support!